Creating an immersive aesthetic experience campus
Restoring a green forest ecosystem
Building towards carbon reduction and environmental symbiosis
In Renmei Season Arts Campus,
Create the original talent of life
Enrich children's childhood
Ecological Renmei ‧ Return to Nature

Letting learning environment come back to nature
Create learning intrests and possibilities
Click the glowing spots on the map
Let's explore the ecological campus secrets together !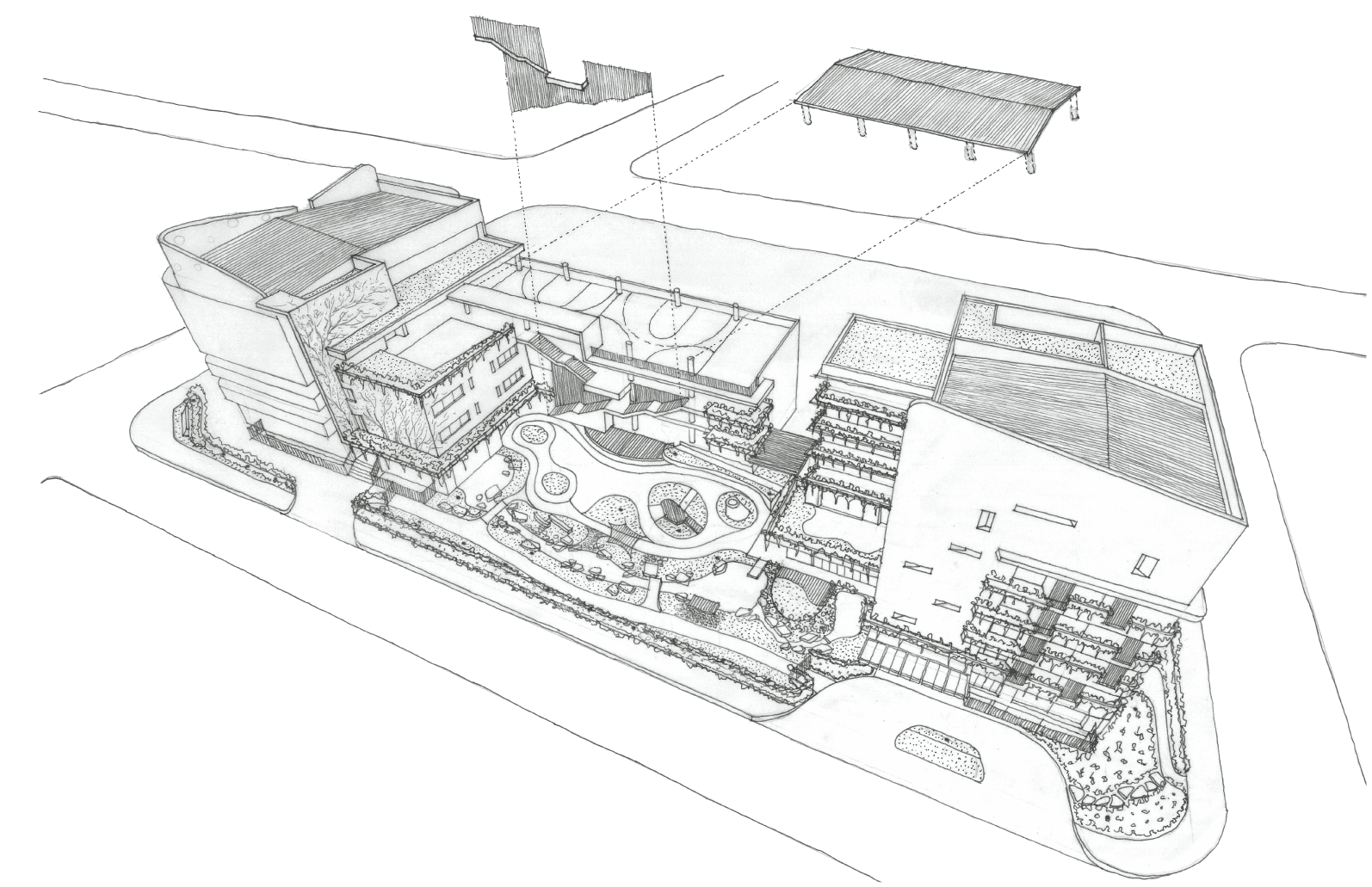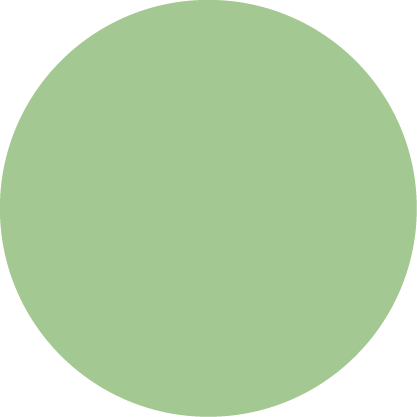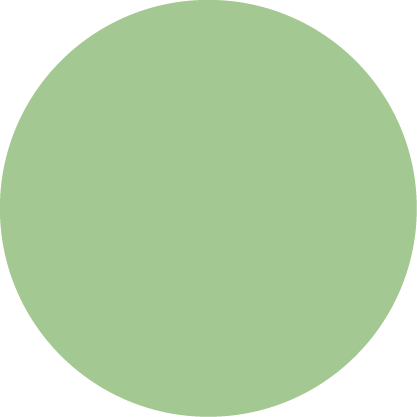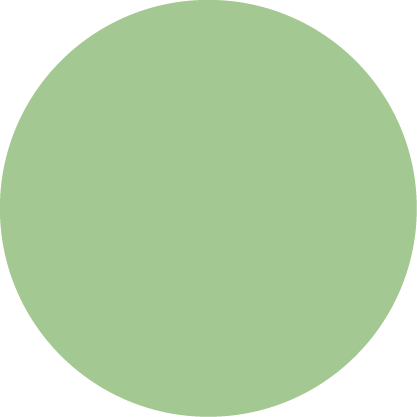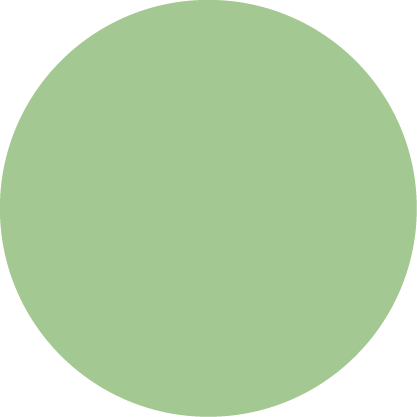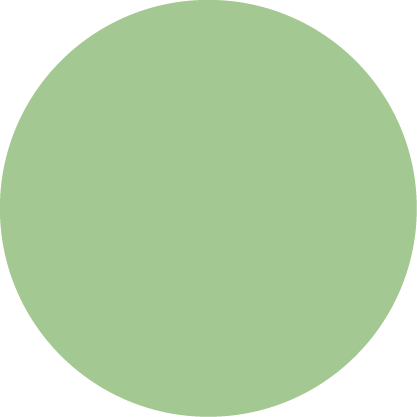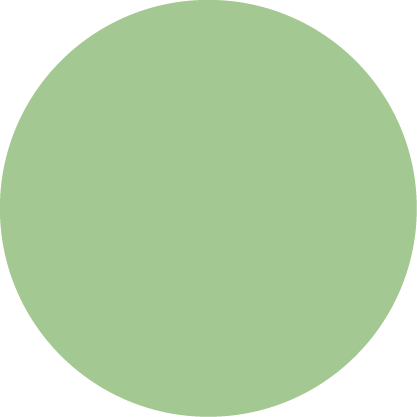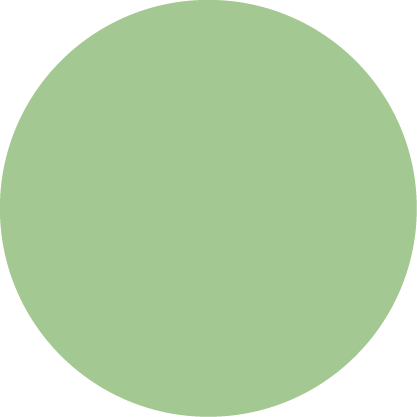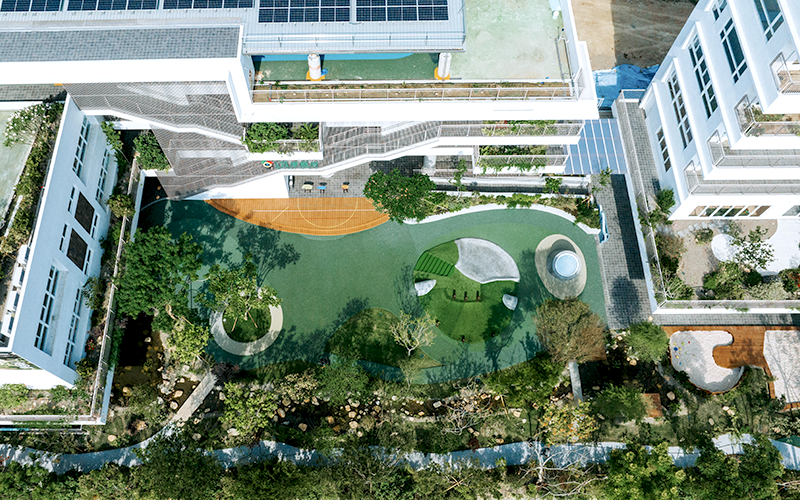 The rate of greenery coverage is 100%
Letting nature return to the city, letting learning come back to nature.
School Grounds
Close to the land, there are trees, grass, sand,
warm sunshine and fresh air.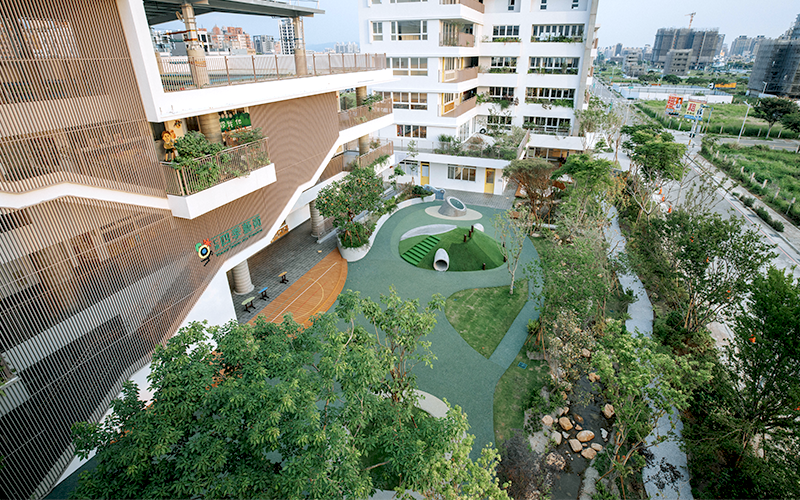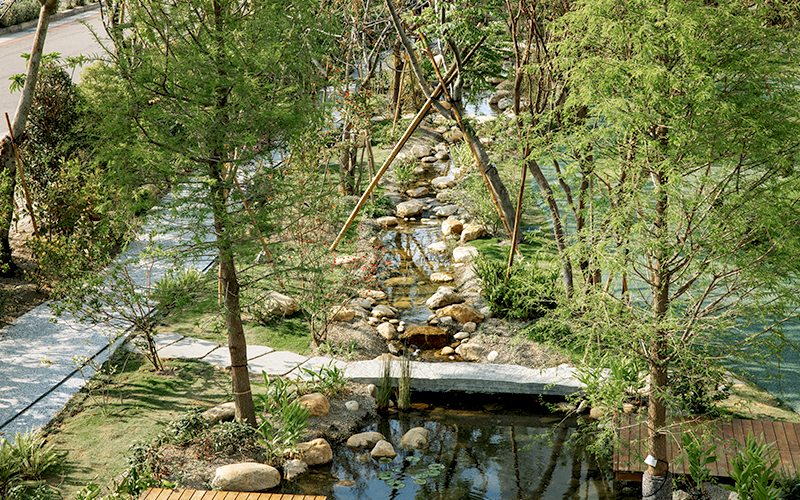 School Forest
Feel the beauty of the solar terms.
Birdsong, the chirping of creatures and fragrant flowers.
School Creek
Experience the fountain
the beauty of the stream flowing to a réservoir then into a pond.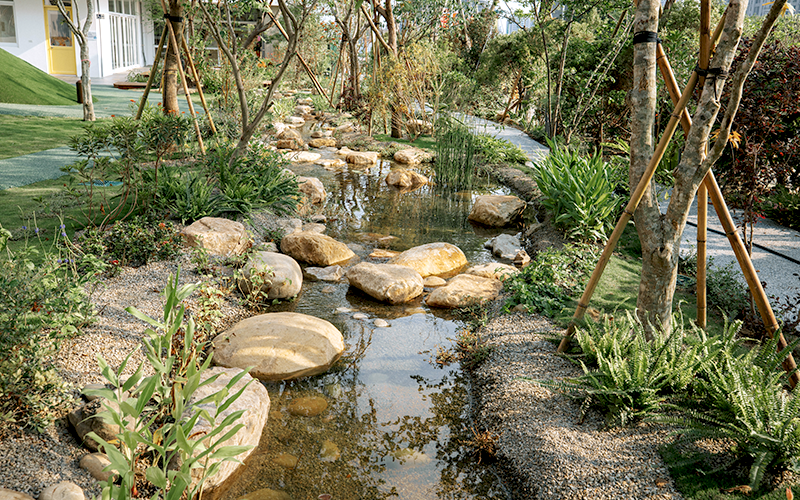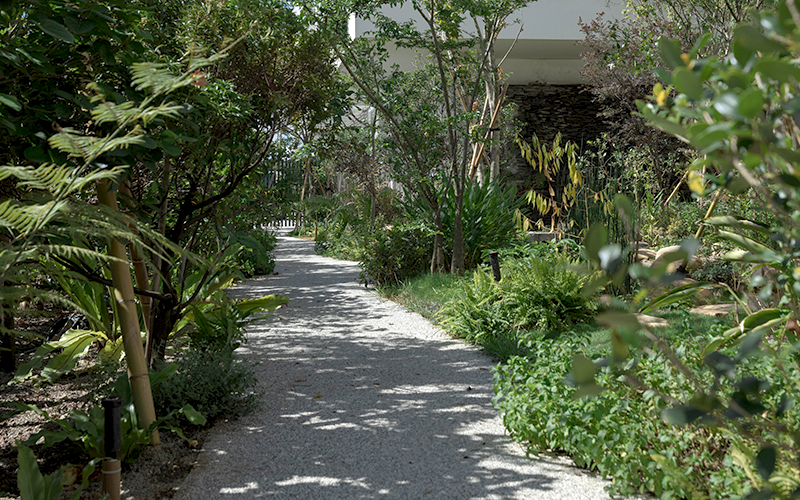 Ecology Gallery
Across the 100 meter ecological greenway.
Explore plants, insects and seasonal flora.
Eco Island Hopping
Top-level ecological restoration campus,
Create an ecological island hopping for our city.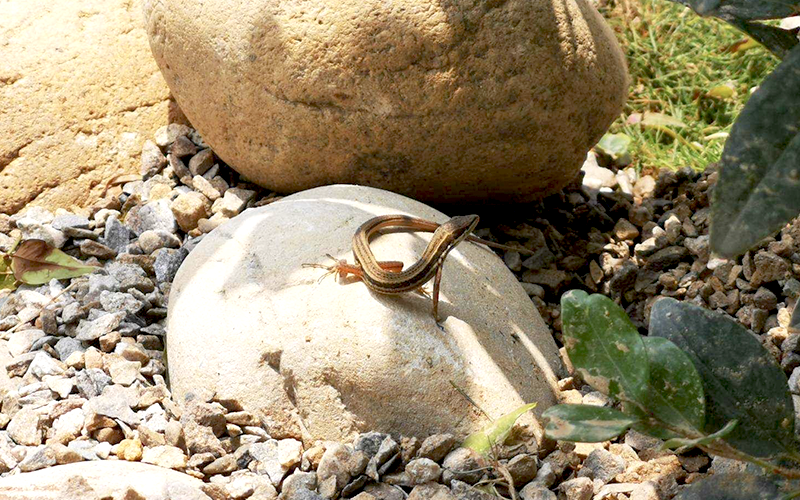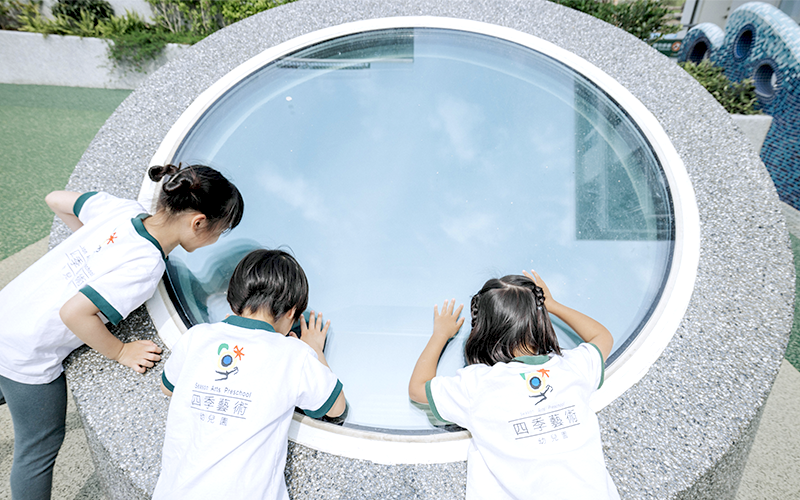 Children's Gallery
Light sculpts the preciousness of art,
innocence creates eternal hope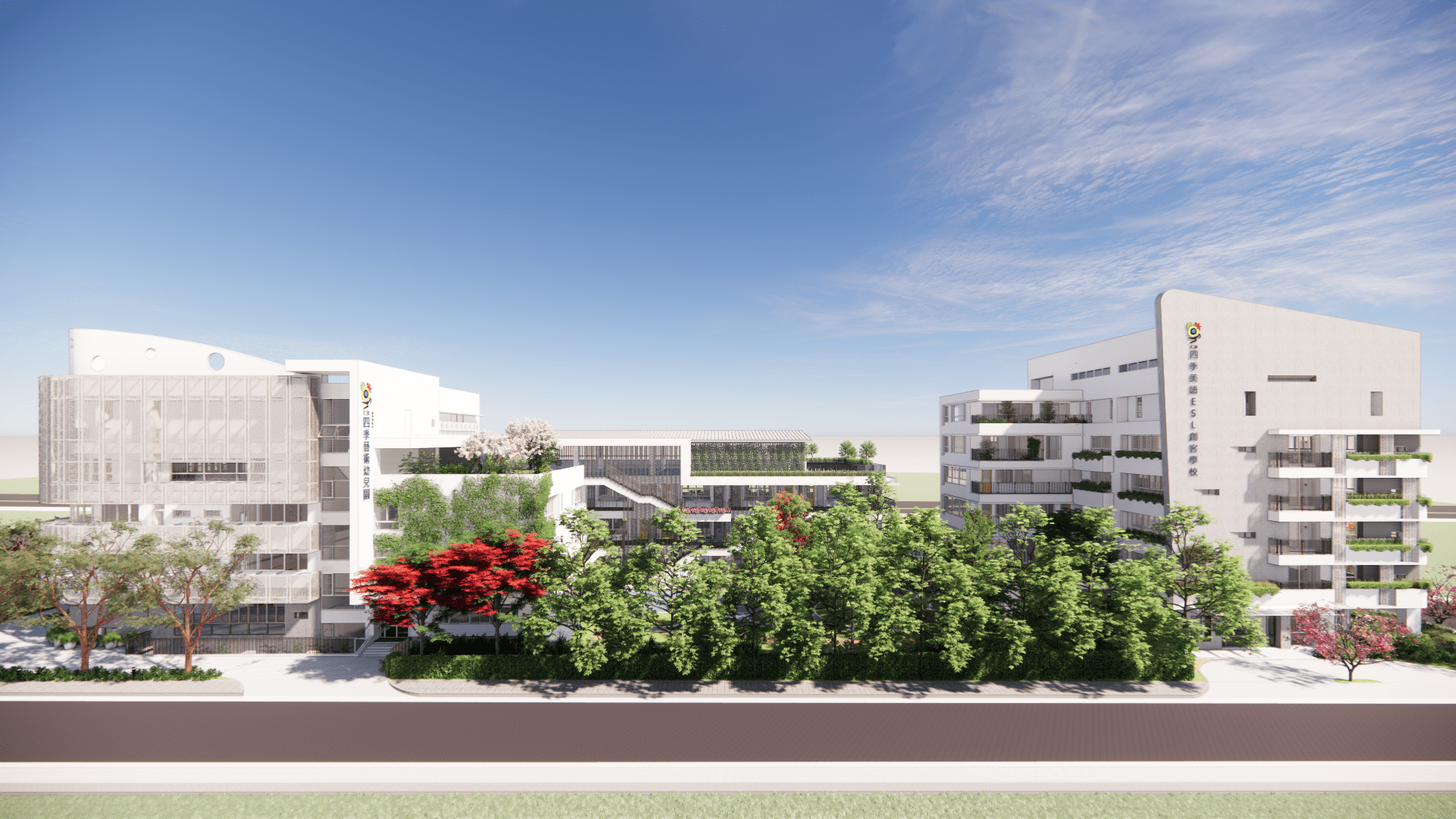 Looking up, the trees are connected to the sky
Overlooking, the earth carries stream
Feeling, rich and diverse little creaters ecology
Walk into the building
Feel the winds
Walk around each floor
Abundant greenery makes the space full of vitality
Go outside
Walk the ecological greenway, embrace nature
Renmei Season Arts
is a shining ecological campus in the city
It will contribue the next generation to
a sustainable and beautiful centennial campus